SASF PONTE VEDRA CONVENTION – JUNE 8-11, 2017
---

CONVENTION REGISTRATION
Fee – $600.00 per couple ($1000.00 per couple for non-members) or $400.00 per individual (695.00 per individual registration for non-members) for Thursday, Friday and Saturday (June 8-10). Registration fee covers all convention events listed on the enclosed schedule except golf, and Friday Evening's Big Event, which is an additional charge.
Below are the registration forms for the SASF Ponte Vedra Convention.
Click here for a tentative schedule of events.
If you are paying by credit card please use the following form: Convention Registration – Payment by Credit Card
If you are paying by check please use the following form: Convention Registration – Payment by Check
Mail checks to: SASF, 665 Red Oak Road, Stockbridge, GA 30281
---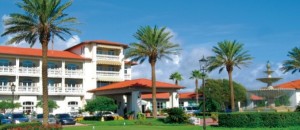 ROOM RESERVATION
To make your room reservation you can call Ponte Vedra at (888) 839 – 9145 or click on the link below to make room reservations online.
CLICK HER TO MAKE ROOM RESERVATIONS
---
KID'S PROGRAM
The SASF has arranged for Children's Programs (for children of all ages) on Thursday, June 9th, and Friday, June 10th, from 7:00 PM-11:00 PM. This is during the Surfside Cocktail Party (June 9th) and for the Banquet (June 10th).
CLICK HERE FOR THE KID'S PROGRAM REGISTRATION FORM
---
SPEAKERS
Friday Morning Educational Session
GET UP OR DIE: CRITICAL LEADERSHIP DECISIONS
Mark "Oz" Geist shares powerful life and leadership lessons utilizing the facts portrayed in the NYT's best-selling book and movie, "13 Hours".
Engaged in a firefight and out-manned, Mark and his team bravely battled all night for the safety of those they had been tasked to protect. Through teamwork and execution, Mark and others rebuffed multiple attacks and sustained many lives. Badly wounded and facing a final assault, Mark demanded of himself "get up or die". This choice required selfless service to the team and, ultimately, assisted in saving many lives.
In this keynote, Mark shares his practical choices as a reference point for all in leadership and teamwork roles.
Saturday Morning Education Session
Angela Stephens with Stites & Harbison, PLLC will present "Every Rose Has Its Thorn": It's Time to Take Another Look At Your Subcontracts. Click here for more details.
John Cross with AISC will present "2017 and Beyond: A Look at the Construction Market and the Challenges Facing Structural Steel" Click here for more details.
Friday Big Event
We have something different planned for Friday evening. This year we will have our banquet at the Terrace Rooms A&B and West Putting Green. We have a cook out planned with some fun and games. You will have a chance to test your golf skills or watch others test theirs! We will have a putting, longest drive and closet to the pin contests. Dress is casual and prizes will be awarded. We will also have musical entertainment for those who just want to enjoy the evening watching the festivities.
---
SPONSORSHIP OPPORTUNITIES
If you would like to sponsor and pay by credit card use this link: SPONSOR – PAYING BY CREDIT CARD
If you would like to sponsor and are going to send a check please use this link: SPONSOR – PAYING BY CHECK
Mail checks to: SASF, 665 Red Oak Road, Stockbridge, GA 30281